Eye Hub Optometry uses the most up-to-date technology to ensure the best eye care possible. Here are some of the different types of tests and equipment
you may experience
on a visit.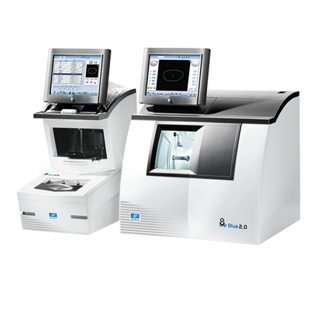 Essilor Mr Blue 2.0 Edger and Tracer
Mr. Blue 2.0 is on the cutting edge of innovation – serving as a genuine ECP partner since its launch. Now featuring a whole range of new functions and even greater flexibility than before, Mr. Blue 2.0 is the perfect solution for: Working with cutting edge technology Differentiating your offerings Optimizing your edging process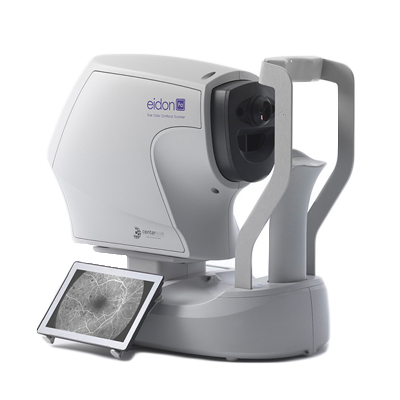 Eidon Centrevue Confocal Scanner
iCare EIDON is the first TrueColor Confocal system that combines the best features of Scanning Laser Ophthalmoscopy (SLO) systems with those of standard fundus imaging to set new performance standards in retinal imaging. It's the perfect retinal imaging system that provides TrueColor and widefield views in multiple imaging modalities.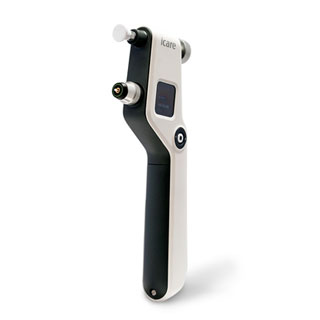 iCare Tonometer
This accurate painless puffless tonometer measures the eye's intra-ocular pressure (IOP).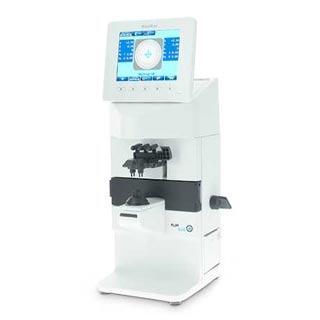 ALM500 Auto-Lensmeter
This is used by optometrists and opticians to verify the correct prescription in a pair of eyeglasses and contact lenses, to orient and mark uncut lenses, and to properly mount lenses on eyeglass frames.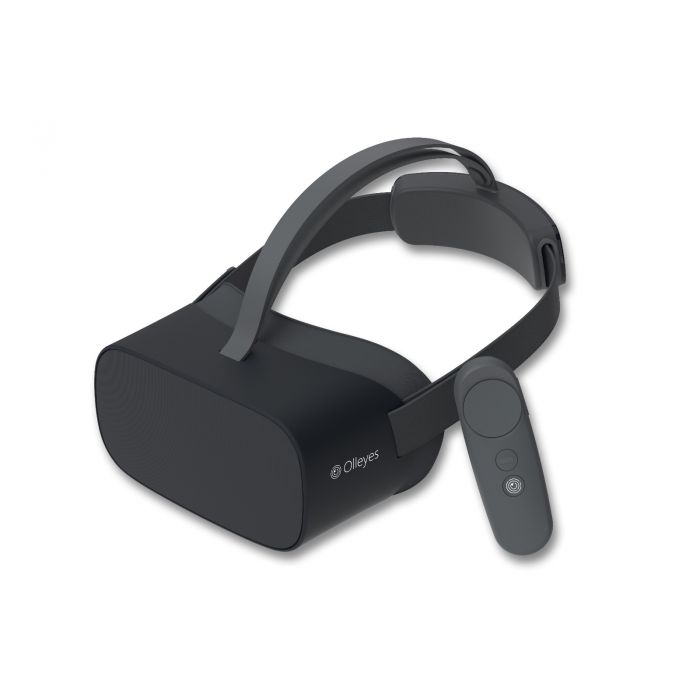 Olleyes VisuaLL S
The VisuALL is a VR visual field perimeter designed for standardized and mobile assessment of the visual field. VisuALL automatically analyzes the retinal sensitivity in patients with Glaucoma and other visual disorders. VisuALL enables the examination of multiple patients at a time increasing office productivity.